Resistant grape varieties are not always free of disease symptoms, even if there are less of them. Black rot and anthracnose especially, that can normally be controlled by fungicides, are likely to appear. However, they can take a particular form…
Some advice on how to be sure not to make a mistake.
Watch out for the date: an outbreak of disease in resistant grape varieties normally coincides with the outbreak of disease in sensitive varieties
If in doubt, put the suspect leaves in a damp room for 24 or 48 hours. Any sporulation appearing that you can see with a magnifying glass confirms the suspected symptom. Nevertheless, for mildew and oidium, the lack of sporulation does not totally invalidate the nature of the symptom: sporulation may be blocked by the resistance.
Certain diseases like black rot and anthracnose look very similar on both resistant and sensitive grape varieties. Do not hesitate to consult the site e-phytia, a specific plant health portal, to check the symptoms
Consult our special technical sheets on symptoms in resistant grape varieties. Send us your photographs to add to our photo library of symptoms in resistant grape varieties.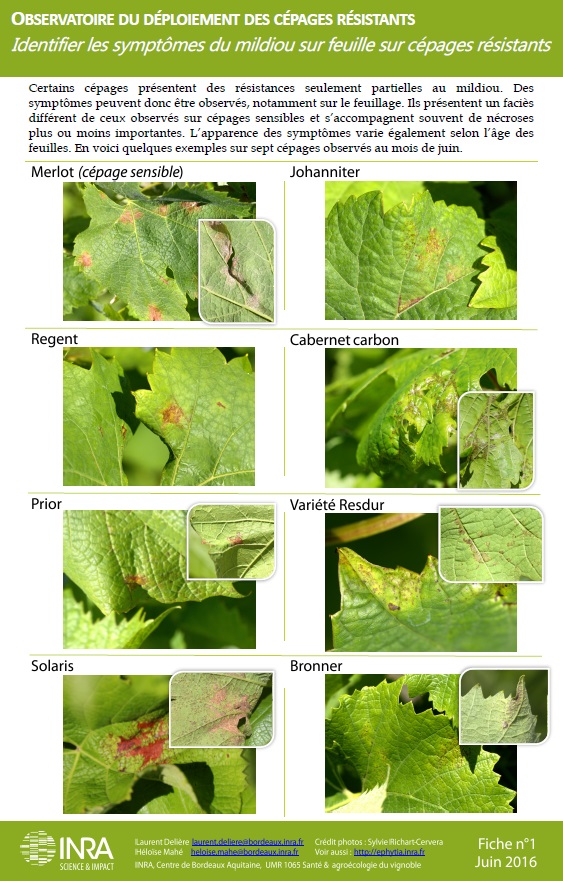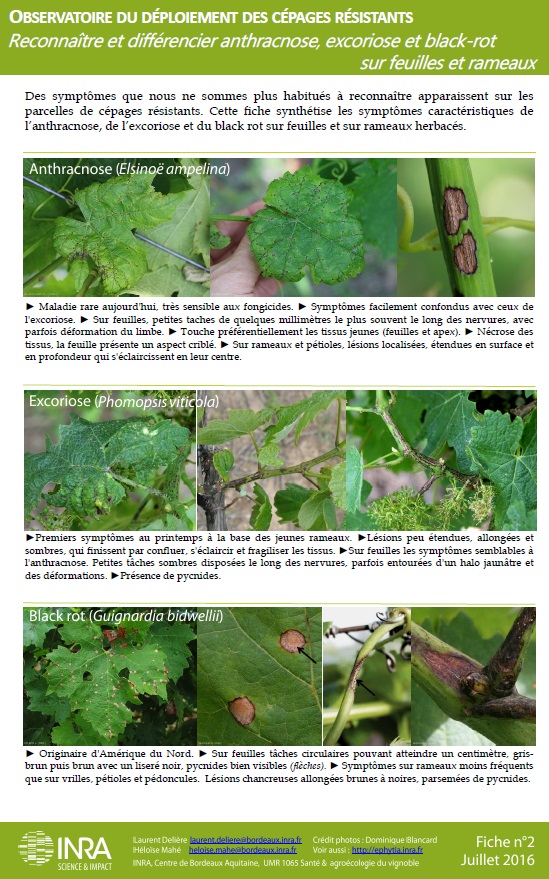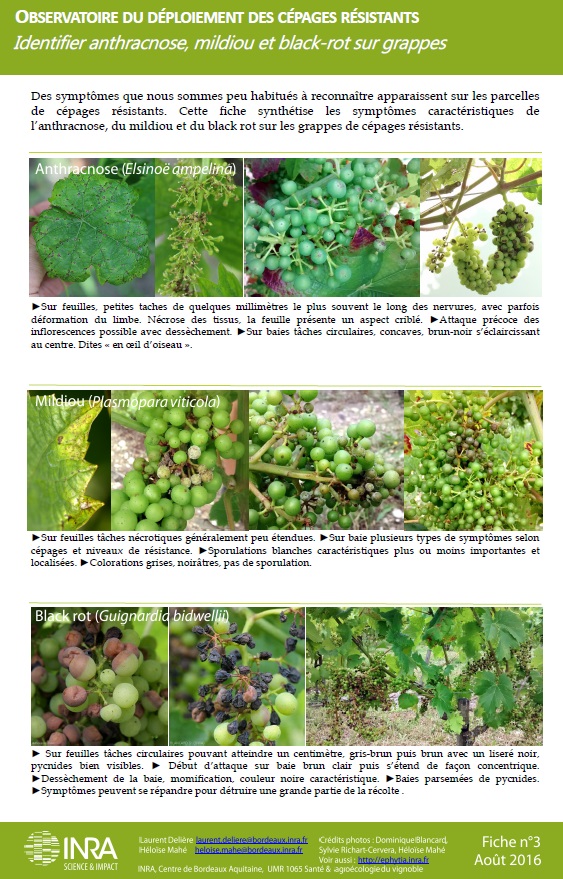 Reference platform: Ephytia

You will find extensive information on the cryptogamic vine diseases and more again in the vine section of the site Ephytia, a specific plant health portal created by INRA. You will find both diagnosis tools and detailed sheets on each pest. Content in FRENCH.
Downy mildew symptoms vary according to the resistant grapevine varieties…
Downy mildew takes on special forms according to the resistant grape varieties. Here are a few examples.
Artaban
Cabernet cortis
Muscaris
Sauvignac
There is no gallery selected or the gallery was deleted.
Soreli
Souvignier gris
Vidoc
Voltis
3159-2-12 B
3176-21-11 N
1D10 B
2E5 B
3B12 B